(4 min read)
Multipurpose is an understatement!
Here are some tips & tricks to get the full benefits of Healthy Planet Products – Multipurpose Mildew Eliminator
---
Exterior
Blast away mildew and algae stains! Whether it's brick, siding, gutters, soffits/fascia, windows, patios/decks, awnings, or roofs – Mildew Eliminator will never cease to amaze you.
For large cleaning projects, we recommend using a clean 1 gallon pump sprayer for easy coverage – Create a solution of 4 cups Multipurpose Mildew Eliminator and 12 cups of warm water. Spray liberally to area, let the product eat away the mildew and algae for 15-30 mins, lightly agitate with a long brush, and rinse off with a water hose or pressure washer.
Looks brand new!
---
Bathrooms & Kitchen
No more slimy mildew or stains in your tub and shower walls! Multipurpose Mildew Eliminator is also great for: cleaning the inside of your refridgerator, dish washer, sinks, toilets, faucets, drains, stubborn grout, windowsills… the possibilities are endless.
There's nothing this product can't handle!
---
Vehicles & Boats
Deep clean your boats, vehicle's carpet, mats and cloth/leather seats easily. Multipurpose Mildew Eliminator does the hardwork for you!
Spray with Mildew Eliminator, let sit for 15 minutes, lightly agitate with a rag/brush, and rinse with water hose or pressure wash.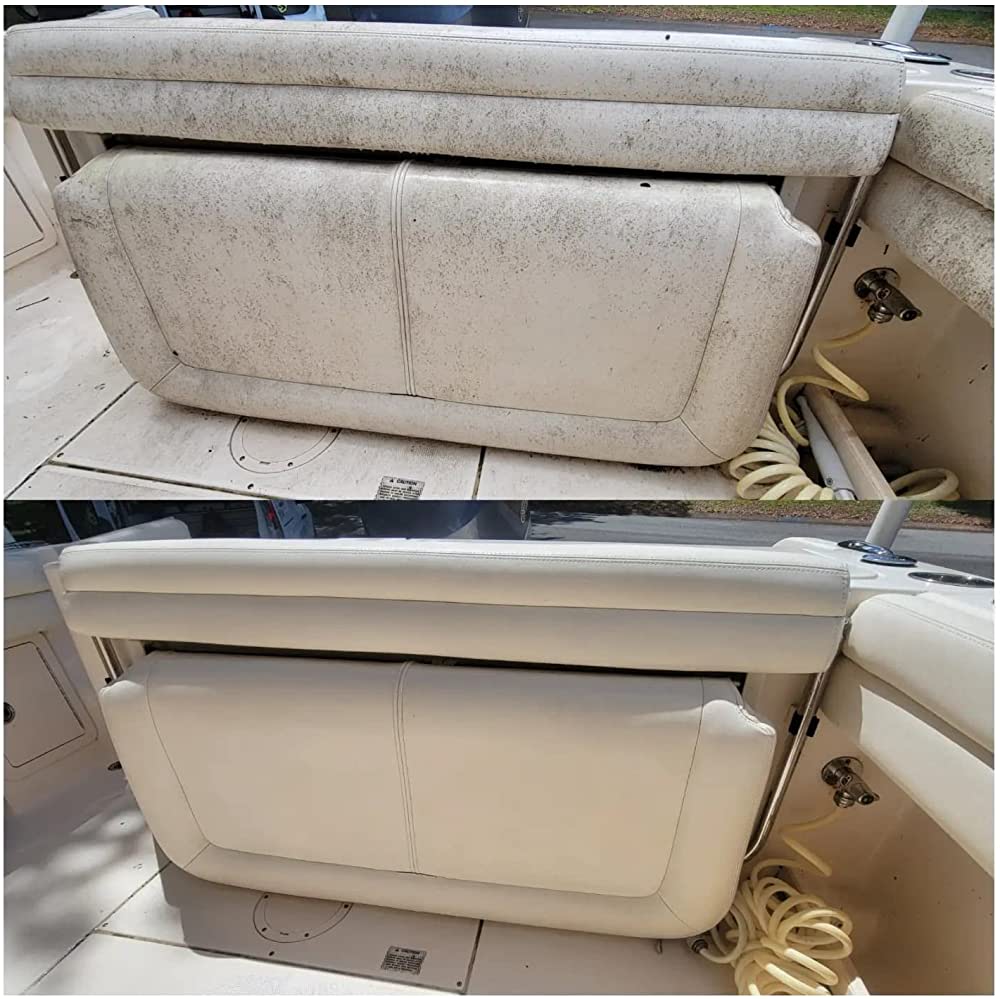 ---
What Else Can Multipurpose Mildew Eliminator Clean?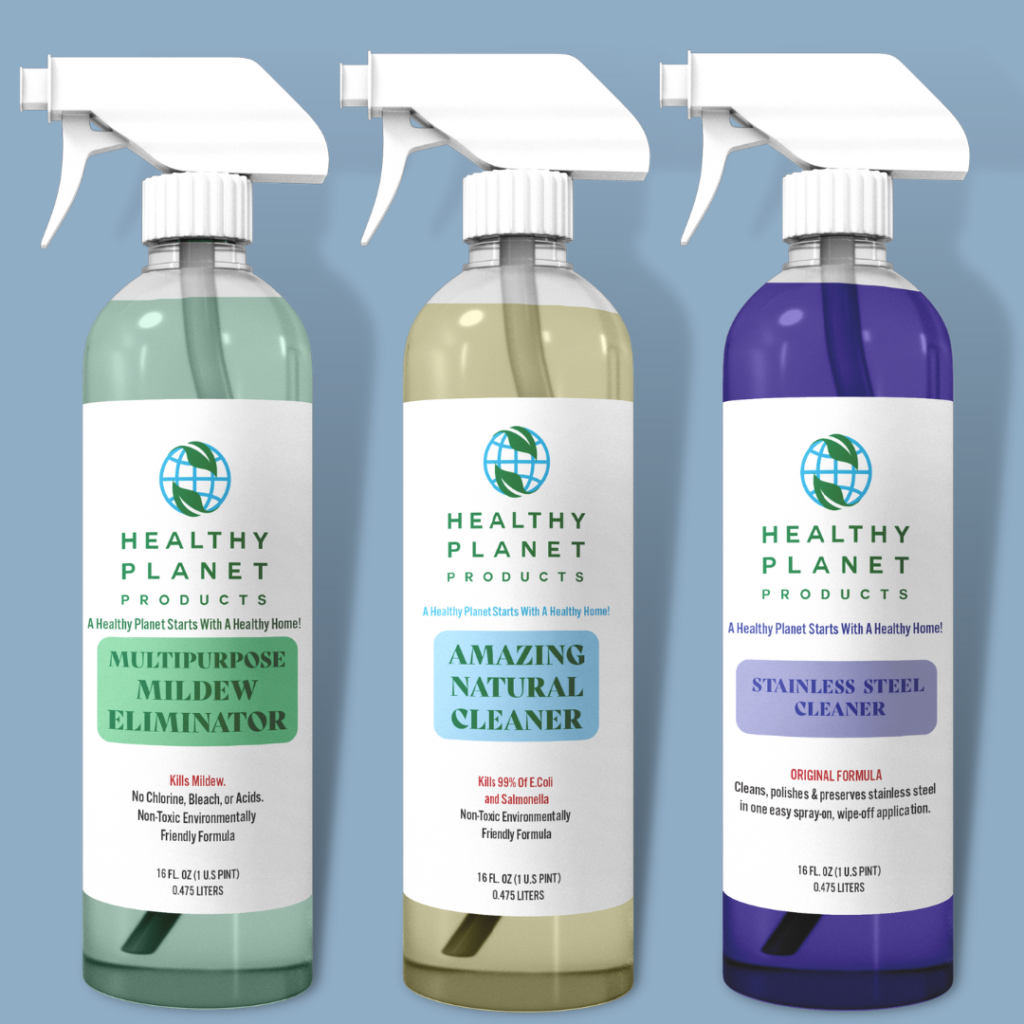 Clothing & Shoes
Upholstery & Curtains
Mattresses
Couches
Rugs & Carpet
Washing machine
Sidewalks
Outdoor furniture
Vinyl
Canvas
Hammocks
Try our Essential Cleaning Collection – The only trio you'll need for your eco-friendly home!