Keep your furry friends happy and healthy with these pet-safe cleaning products designed just for them!
Hey there, pet parents!
Keeping your nest tidy is key to keeping both you and your fur babies happy and healthy!
But many of those common cleaning products are like bad apples in the barrel! Full of harsh chemicals that could hurt your cuddly companions. 😱 That's why it's crucial to pick pet-safe cleaning products for your clean-up crusades.
Feeling lost in the sea of options? Don't sweat it! We've got your back! We've put together a list of the top 7 pet-friendly cleaning products that'll treat your pets' coats and paws with kid gloves while still packing a punch against dirt and odors.
So, without further ado, let's dive right in!
The 6 best cleaning products for pets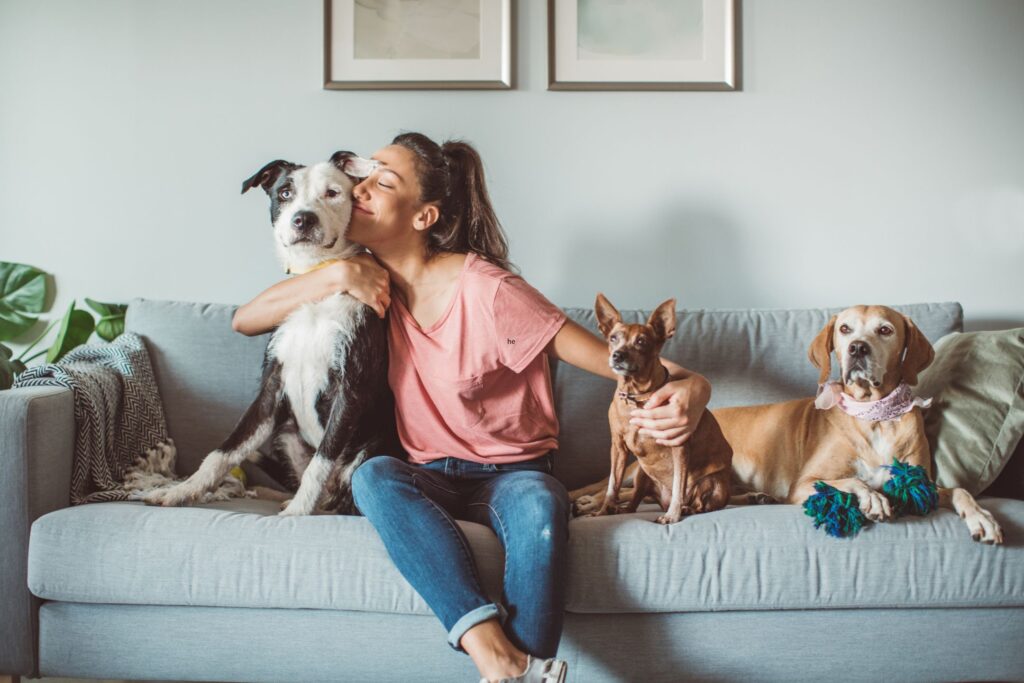 These pet-safe cleaners will save your home from dirt and grime, all while keeping your fur babies and pets safe and sound!
1. Healthy Planet Product's Essential Cleaning Collection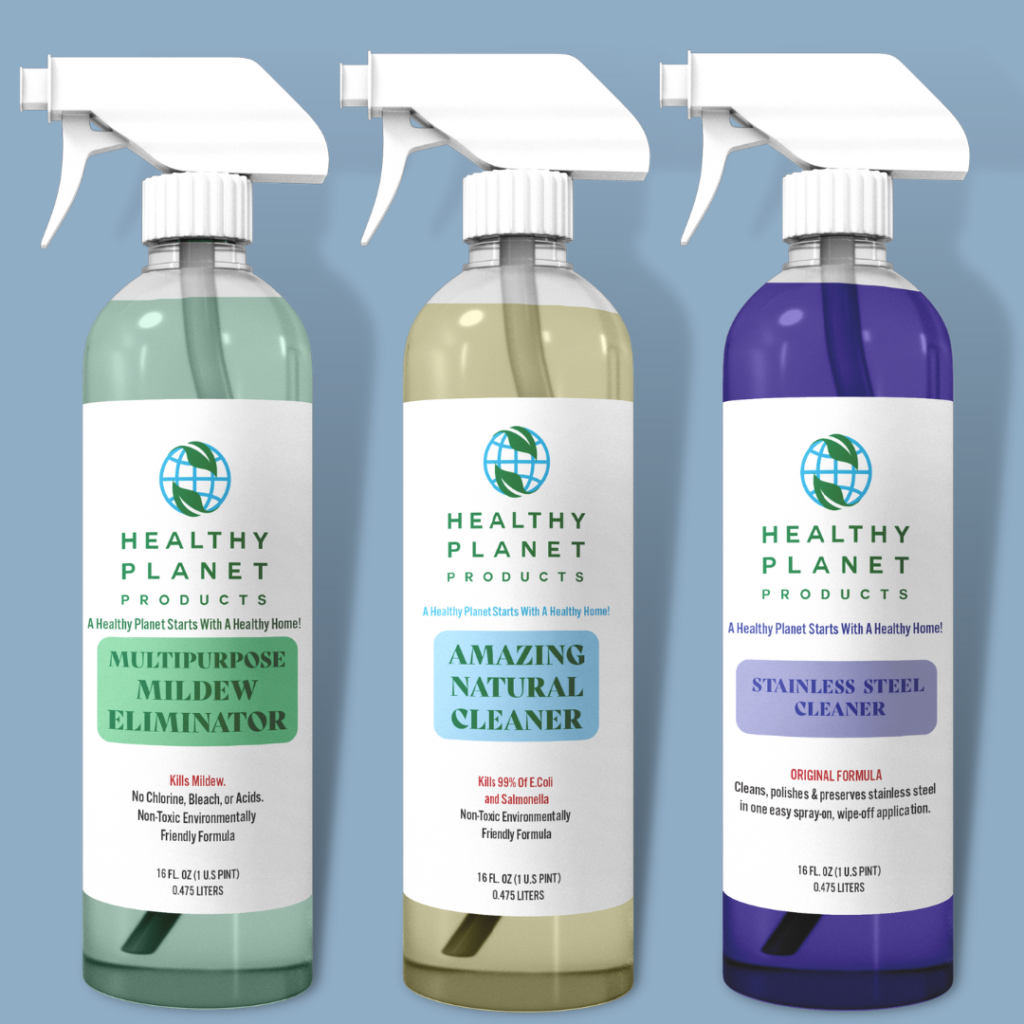 The Essential Cleaning Collection by Healthy Planet Products is the superstar of household cleaning!
And nope, I'm not just fangirling here! 😜
This eco-friendly bundle is all about safety and power, making it a top pick for any pet-loving home. Made with all-natural, plant-derived goodies, it ensures your cleaning spree is free from any sneaky villains that could harm your fur babies.
Included in the lineup are an All-Purpose Cleaner, a Stainless Steel Cleaner, and a Mildew Eliminator – all hypoallergenic, non-toxic, and leaving your surfaces shimmering like a disco ball!
2. Eco-Me Natural Multi-Surface Floor Cleaner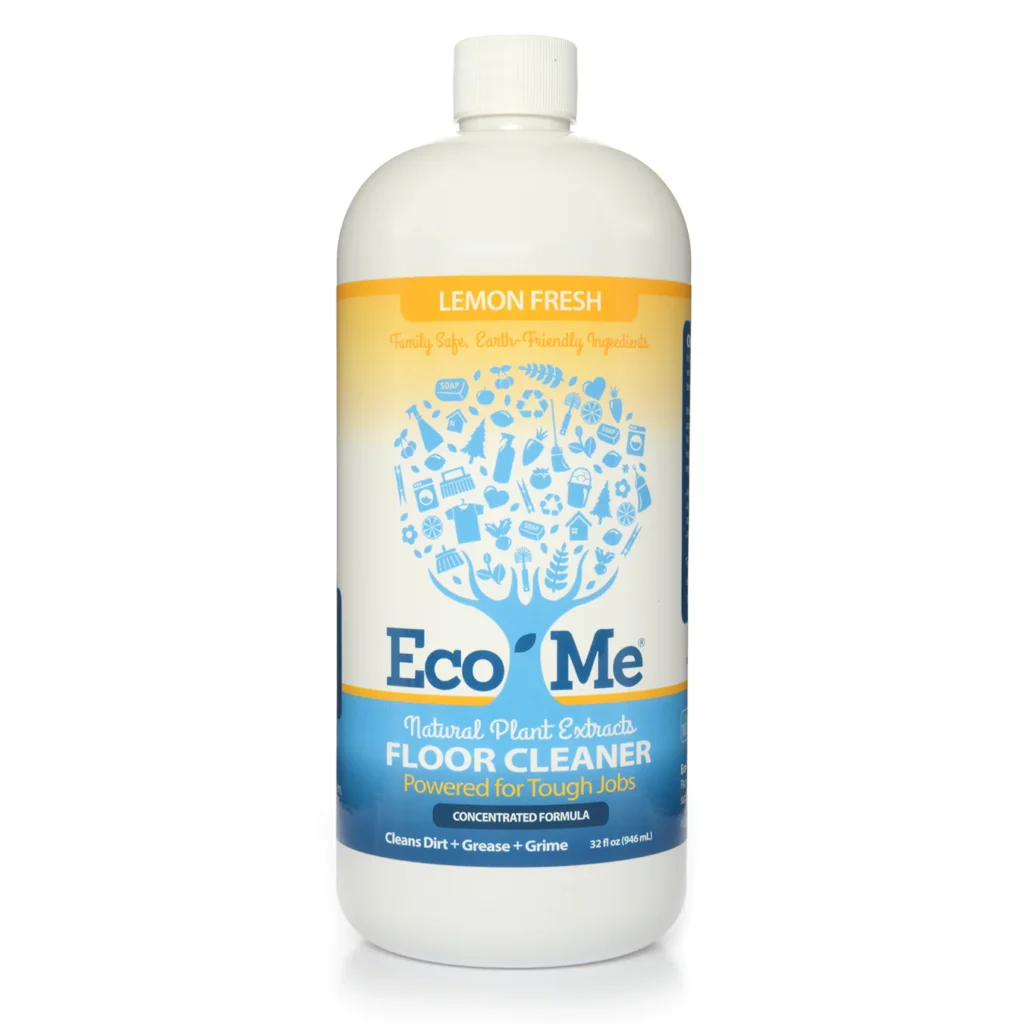 This bad boy is all-natural and safe for your fur babies and you too, making it a no-brainer for pet owners. Crafted with essential oils and plant extracts, you can bet your boots that it'll leave your floors squeaky clean without any of those nasty chemicals.
3. Method All-Purpose Cleaner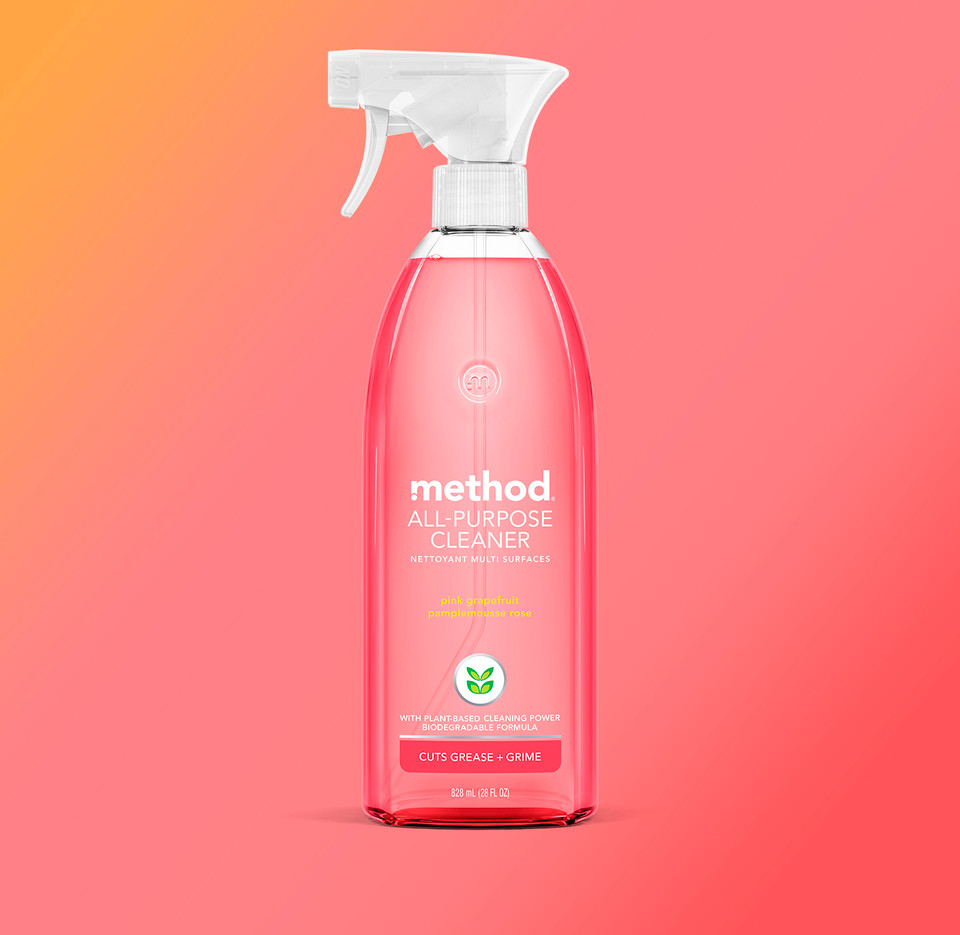 This little dynamo is ready to tackle all your cleaning challenges, including those pesky pet messes. Crafted with plant-based ingredients and sporting a fresh minty scent, it's like a breath of fresh air for your home! And it comes in a reusable bottle made from recycled plastic.
4. Puracy Natural Multi-Surface Cleaner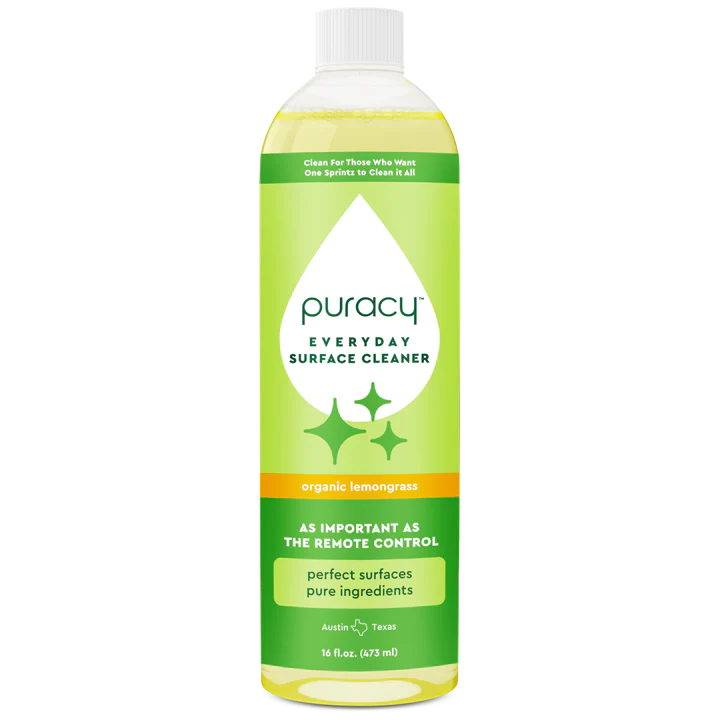 Puracy is ready to kick dirt and grime to the curb! It's a cocktail of plant-based ingredients, like coconut oil and natural minerals, that leaves your surfaces vacation-fresh, while its zesty green tea and lime scent turns your home into a spa – all while being biodegradable and cruelty-free!
5. Seventh Generation Disinfecting Multi-Surface Cleaner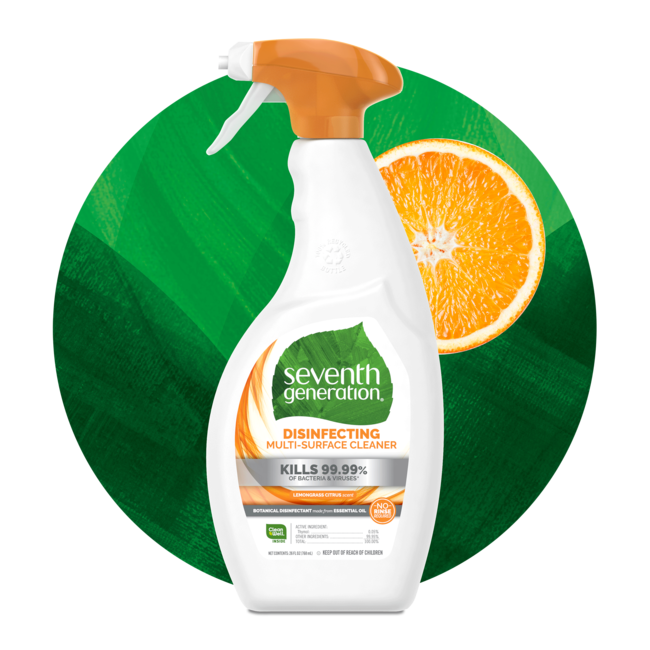 Looking for a pet-safe cleaner that's also a germ-busting hero? Seventh Generation Disinfecting Multi-Surface Cleaner is packed with essential oils and botanical extracts, zapping 99.9% of germs without harsh chemicals, and leaving behind a delightful lemongrass citrus scent.
6. ECOS Pet-Safe Floor Cleaner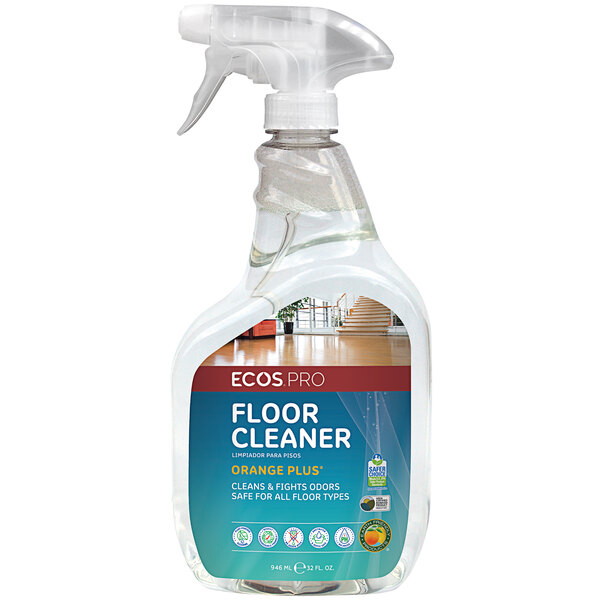 Created with plant-derived surfactants and natural enzymes, this floor cleaner is ready to take on any floor type – hardwood, tile, or carpet – and kick those pet odors to the curb! And it's pH balanced to keep both you and your furry friends free from irritation!
What to consider when shopping for pet-safe cleaning products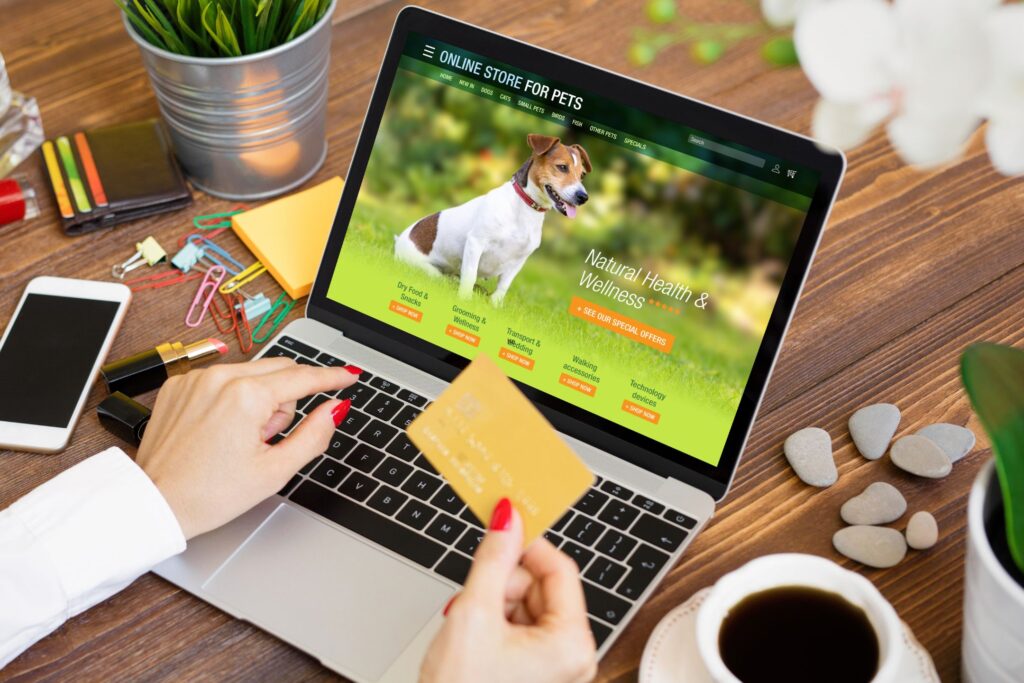 Shopping for pet-safe cleaning supplies can feel like a treasure hunt. But don't worry, we've got some helpful clues to guide you.
Here's what to keep an eye out for:
• Ingredients: Check for natural, plant-based goodies, and give the boot to the bad ones, like ammonia or chlorine bleach. And 'fragrance'? Could be a mask for synthetic monsters!
• Certifications: Spot those shiny badges! They're a big "this is pet-safe!" thumbs up.
• Brand Reputation: Dig into the brand's past. Good history usually means a safe bet.
• Product Reviews: Peek at other pet-parent reviews. They've got the dirt on performance and safety.
• Eco-Friendly: Be a green machine! Choose biodegradable, recyclable-packaged products. It's a high-five to your pets and Mother Earth!
Remember, pet-safe cleaning products should be your pet's friend and dirt's enemy! So, hunt for those with glowing reviews and pet-parent approval.
Frequently Asked Questions
Navigating the world of pet-safe products can feel like a maze, right? 🙈 But don't fret! We've got you covered with a handy-dandy FAQ list. Here, you'll find simple, no-nonsense answers to all your burning questions about pet-friendly cleaning products.
So, relax!
What cleaners are safe to use around pets?
Navigating the cleaner aisle can be a real hoot, but beware, not all are pet-friendly – some are total downers with harmful chemicals! 😱 So look for natural, non-toxic options and keep an eye out for that gold star from the Environmental Working Group.
What cleaning products are OK for dogs?
Pooches are nosy little investigators, always on the prowl and taste-testing their world! 😛 So, let's keep it safe with a vinegar-water mix, baking soda paste, or hydrogen peroxide for cleaning, but remember – always give those labels a once-over to make sure we're not inviting any toxic party crashers!
What disinfectant is safe for cats and dogs?
Our furry friends are always on a flavor adventure, aren't they? So, let's keep it safe and fun – just whip out that vinegar, water, or baking soda from your stash for cleaning, and hey, hydrogen peroxide isn't just for owies!
Is Pine Sol safe for pets?
You know that Pine-Sol punch to the nostrils? It's not exactly a party for our four-legged pals. 🙀 It's brimming with chemical party-poopers, and even the cool cats at the EWG give it a thumbs down.
How do you clean a shower that is nontoxic to pets?
Use the Essential Cleaning Collection from Healthy Planet Products – the all-purpose cleaner and the mildew eliminator both make a great pet-safe shower cleaner, especially when used together! So, feel free to spray and scrub till you drop!
What is a pet-safe alternative to bleach?
Hydrogen peroxide! Just mix it with water, put it in a spray bottle, and boom – you've got a germ-busting cleaner that's kind to your furry friends!
Is Mrs. Meyers cleaner pet safe?
You know those Mrs. Meyer's Clean Day products that smell like a botanical bash? Well, they might not be the life of the party for our furry friends, as they scored a "D" on the Environmental Working Group's report card. 😔 So, despite their dreamy scents, they may be a tad too wild for our pet pals – let's stick to the pet-friendly alternatives.
What cleaners are safe to use around cats?
Looking for some household cleansers safe for cats? Say goodbye to bleach, ammonia, formaldehyde, phenols, and those pesky artificial fragrances and dyes, and hello to safe cleaners for cats, like Healthy Planets, Eco-Me, and Seventh Generation!
What natural disinfectant is safe for cats?
Use vinegar and water in equal parts, with a few drops of cat-friendly essential oils like tea tree or lemon – it's a cleaning dream team that won't upset your kitty! And let's not forget baking soda, the quiet champion of dirt-busting and odor-neutralizing that will keep your home fresh without bothering your fur baby. Just sprinkle, wait, and wipe for a purrfectly clean space! (Sorry, couldn't help myself!)
What bathroom cleaner is safe for cats?
Use Healthy Planet Products' Essential Cleaning Collection!
This amazing trio isn't just a kitchen fairy – it's also your bathroom's best buddy, tackling everything from countertops and mirrors with the All Natural Cleaner to stubborn mildew spots with the Multipurpose Mildew Eliminator, and even making your faucets gleam with the Stainless Steel Cleaner!
If new mom Olivia can trust these cleaners to create a safe environment for her little one (and impress her husband with their effectiveness!), why not give them a whirl in your home?
Is Lysol safe for pets?
Lysol might be a heavyweight in the bacteria-busting ring, but when it comes to our fur babies, it's more of a villain than a hero – the EWG even gave it a scary "F" for its not-so-pet-friendly chemicals!
Is Windex safe for pets?
Windex might be a whiz at making your windows sparkle, but when it comes to our four-legged friends, it's a no-go. The EWG gave it a "D" – and we're not talking about a passing grade here. 🙀
Its chemicals can cause everything from skin and eye irritation to serious respiratory and digestive issues if your fur babies get too close.
Try Healthy Planet's Amazing Natural Cleaner instead – it is an all-purpose cleaner that even works most glass surfaces!
What is safe to mop floors with cats?
Don't let your fur babies get their paws on anything nasty! Ditch the chemicals and make a beeline for a cat-safe mopping solution, like water and white vinegar, or diluted castile soap. They're tough on dirt but gentle on your kitty's cute little toesies. And remember, always double-check those labels – no ammonia, bleach, or other harsh stuff, got it?
Is Fabuloso safe for pets?
You might love Fabuloso for its cleaning power and fresh scent, but guess who doesn't? Our fur babies! 😿 The Environmental Working Group gave it a big, fat "F" (ouch!), due to some not-so-pet-friendly ingredients. If your pets get into it, they could experience everything from skin and eye irritation to serious health issues. So, let's keep Fabuloso off our cleaning roster and opt for safer alternatives.
After the dust settles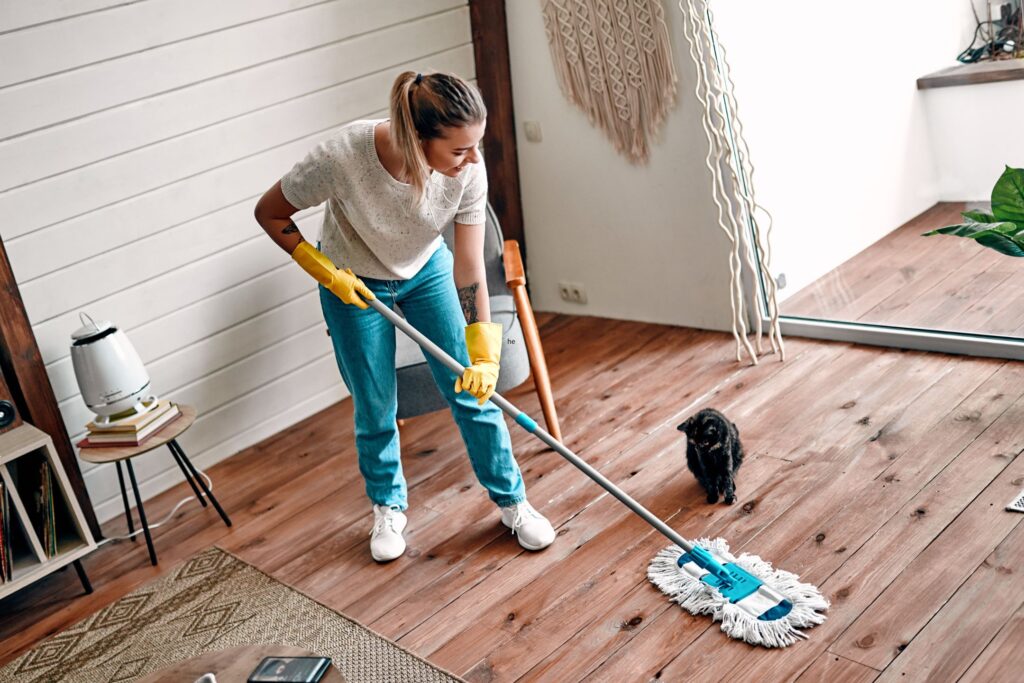 Balancing a spotless home and safe pets can feel like a juggling act at times. 😅
Toss out those strong, nasty chemicals like ammonia, bleach, and anything you find in cleaners like Fabuloso. Yuck!
Let's turn our noses up at those and sniff out some animal-safe cleaners instead.
Sure, it might take a little extra sleuthing, but hey, nothing is too much for our fur babies, right?
Remember, a clean home shouldn't mean a risky playground for our pets. So, get your reading glasses on and scrutinize those labels!
Your pets might not say it, but they'll definitely be purring or wagging their tails in gratitude.
Before you go!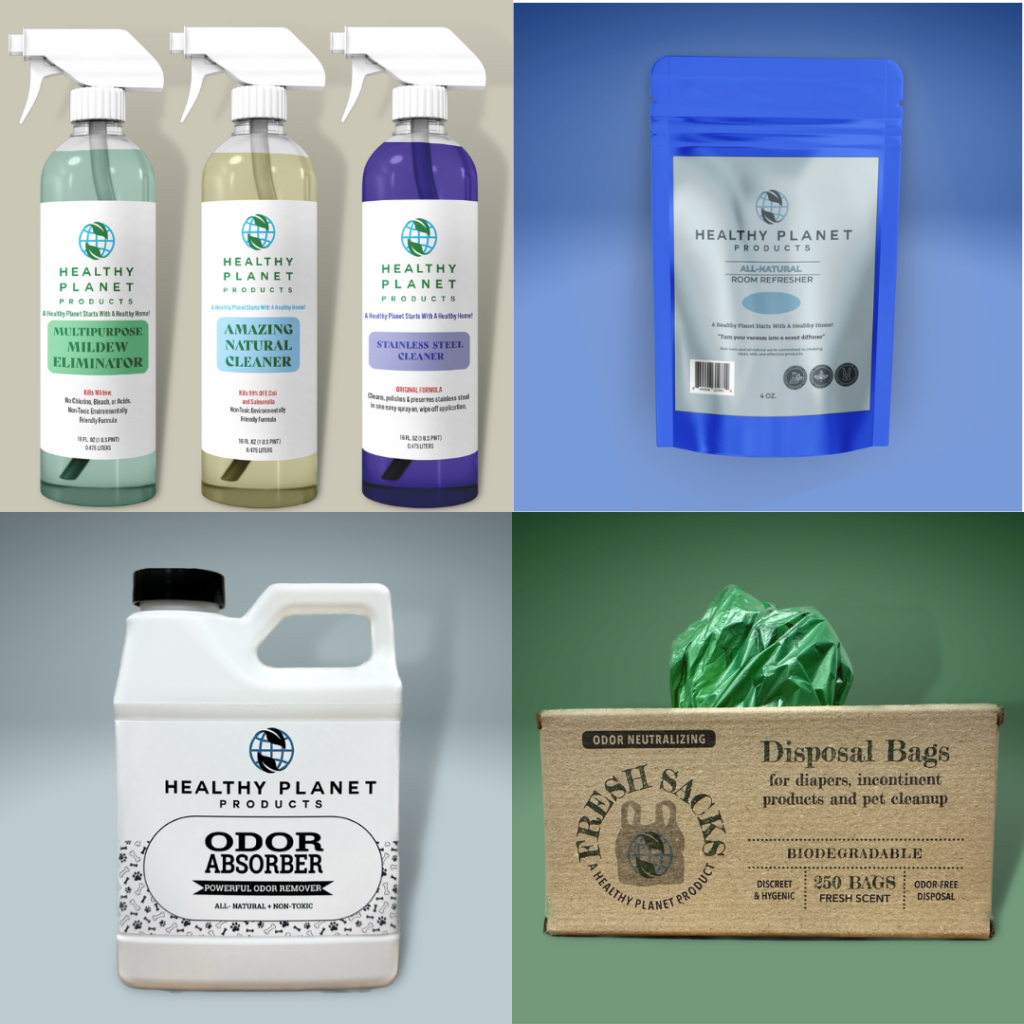 Hold up, folks!
Don't rush off just yet!
Just picture a sparkling clean home safe for your fur babies.
Sounds too good to be true? Not with Healthy Planet's Essential Cleaning Collection! 🌍💚
With our pet-friendly, all-natural products and carefully chosen ingredients, you can kick dirt to the curb without giving your pets' health a second thought.
So long, toxic chemicals! Hello, cleaner, healthier home!
Your pets will be purring or wagging their tails in gratitude – and Mother Earth will be giving you a big thumbs up too! 👍🌳
Order now and hop on board our mission for a cleaner, safer, healthier world. Let's do this, people!
Related to pet-friendly cleaning products
Fresh Sacks: The Best Eco-Friendly Poop Bags for Dogs and Babies!
What Is The Best Pet Fresh Carpet Odor Eliminator – Safe for Pets & Kids?
Our Top 3 Best Clean Natural Products For A Safe and Super Clean Home!